I had intended to publish last Thursday, as usual, but then experienced technical issues. Such are the vagaries of being off on the road. As you can see, I'm back online today and anxious to make up for lost time.
***
After a wonderful extended visit with Robyn, we went our separate ways before dawn one week ago this past Monday.  An advantage of leaving at such an early hour is that I was out of the City well before the morning rush hour. And I'm glad I got this jump start because almost as soon as I headed south on the interstate highway it began to rain, persistently, and in varying degrees of intensity from droplets to downpour, for the next three-and-one half hours. Before the rain ended, my new wiper blades would earn their keep.
Fortunately, during this time I heard from several of the charter members of our youthful lip sync troupe, the  Frazier Thomas Band.  Our friendships have endured for decades. I thought, "gone, but not forgotten," and despite the rain and gloom, I felt good inside.
Perhaps this was instant karma, I'd like to think so, but from nearly the moment I crossed into Missouri, the rain stopped, the dark clouds broke up, parted, and suddenly I felt bathed by an unseasonably warm sun. I stopped to remove my down parka.
Indeed, the suddenly pleasant and unseasonably mild weather was an altogether unexpected surprise, especially since I had long harbored a strong negative impression concerning the State of Missouri. Mention Missouri to me and it conjures up images of countless rusty junk cars littering the landscape, and memories of its historical sympathies with the Confederacy (despite officially still being part of the Union!), the Three-Fifths Compromise, and one long ago summer camping trip with Craig and Donna, their dog, and my then-wife, Jane.
***
We had ended up in a lovely state park, which as things turned out, was being governed by the "Commandant" and his wife, who ruled the place with an iron fist, apparently intent on squeezing all of the fun and enjoyment out of it.  Before departing, we got some measure of payback. Gathered in the dark one evening as the  "Commandant" gave a nature talk on native flora and fauna, we  sniped from the shadows, "tell 'em about the snakes. The people have the right to know!"  In fact, the park literally crawled with venomous water moccasins, as anyone could attest who spent just two minutes in or near its otherwise placid and inviting waters.
Today as I basked in the sunshine I wondered whether my judgment of Missouri might have been hasty and too harsh. Indeed, innumerable tacky roadside advertisements for cave tours, zip lines, and fudge aside,
the landscape was quite beautiful the farther that Lola and I traveled south through the Ozarks.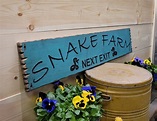 And the gasoline was far cheaper to boot!
My first day plan was to drive as far as Rolla, where Lola and I would stay overnight. In advance of our journey I had reviewed Trip Advisor's list of attractions and targeted #8, the Rolla Vacuum Cleaner Museum, as deserving of a looksie in the morning before traveling onward to Oklahoma City.
Traveling alone on the road affords great flexibility when it comes to altering  one's intentions or best laid plans. In this instance, for example, the first trip casualty was Rolla itself, where Lola and I had arrived much earlier in the day than I had anticipated. I still felt fresh enough to push on for a few more hours, so I chose Springfield, located south, about half-way between Rolla and Joplin, as my new destination for Day 1. While Lola was enjoying this relatively balmy winter's day at a rest stop outside of Rolla, I was searching for a "pet friendly" facility, figuring that after a long day sleeping quietly in the back of my vehicle she at least had earned a good night's rest on a warm carpet or in a warm bed.  On the internet I found a nice looking and clean room, part of a reputable mid-size chain of motels, and booked a non-refundable reservation to stay there for one night.
Looking forward to our arrival after a long day on the road, I encountered a rude and surly desk clerk who almost gleefully said that we were not welcome as her facility recently had abandoned its pet friendly policy. However, as evidenced by the fact that I had Lola in tow with me inside of the lobby, it must have been patently obvious to her that I would not have made a reservation but for the "pet friendly" designation appearing in the motel's current internet advertisement. Accordingly, I requested a credit.
The clerk leaned over the front desk to peer down at Lola, as people often do when they are about to say, "what a nice dog!" She said nothing but instead looked up at me, slowly and emphatically moving her head side to side: "No refunds! You two need to leave NOW." We complied, but not before I had uttered a few unvarnished words of my own, to the effect, "well, madame, I hope you have a nice day, too.
***
By now it was nearly nightfall, and the air had a distinct chill.  Lola and I still had no place to stay. We ended up in one of those motels where they leave the lights on for you, and I'm glad they did because it was populated by a host of tough and unsavory looking characters.  Lola and I quickly hunkered down for the night.
To describe our room accommodations as spartan does a disservice to the glory of ancient Sparta. Our room had no working refrigerator, no desk, not a single chair. The room also had but one electrical outlet, located so inconveniently as to be functionally useless without access to a very lengthy extension cord.  Lola, who is the most mellow and friendly pup a traveler could hope to have, remained on high alert throughout the night, from time to time making herself sound ferocious by barking sharply once or twice whenever she detected the sounds of suspicious activity lurking outside our door. As usual, I awoke to find her sleeping next to me, but noticed that this time she was facing the door. My loyal, protective friend!
***
Nonetheless, in the early morning light, I thought to myself that our long-anticipated first day out on the road had been quite a success: good scenery, above-average temperatures, cheap gas, and a most splendid travel companion. Back on the road, I made a call to hear Robyn's familiar voice and to report to her on our progress.